Fenwick Donald McCormick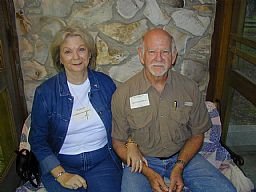 Born in Williston, Fl.
Graduated from Williston High School, Williston, Fl. 1954
Graduated from University of Florida 1958
Taught at Williston High School, Williston, Fl. 1958-1959
Taught at Santa Fe High School, Alachua, Fl. 1961-1971
Headmaster, Rolling Green Academy 1971-1972
Agriculture Supervisor, Dept. of Education 1972-1982
Regional Director, Dept. of Education 1982-1987
District Vocational Director, Marion County Schools 1987-2003
Teacher of the Year for Florida 1964
State President Florida Agriculture Teachers 1969
State President Florida Vocational Director 1985
NVATA Southern Regional President 1986
Honorary American Farmer Degree 1971
Southeastern Youth Fair- Life Time Director 2002
Appointed by President Carter to National Trails Board 1969-1972
Co-Author of "Florida FFA - Our History"